CS Environment and Natural Resources Prof. Judi Wakhungu during handing over of Meteorological instruments to CAVS
The NPCK and Radboud University from The Netherlands partnered through a survey on 'Effectiveness of Networks in Seed Potato Sector Development in Kenya between March-April 2017
The NPCK and Radboud University from The Netherlands partnered through
a survey on 'Effectiveness of Networks in Seed Potato Sector
Development in Kenya between March-April 2017
Appreciating former Chairmen of the Department
The department of appreciated its former Heads of Department for their exemplary service on Thursday, 23rd November, 2017 front raw fro right Prof Michieka,Prof Mukunya,Prof Mutitu,Prof Waithaka, Prof Chemining'wa and Prof Hutchinson current chairman.
University of Nairobi Open Day.
Dr. Ambuko explains how the Zero Energy Brick Cooler works
Dr. Catherine Kunyanga explaining how the tunnel solar dryer works
Explaination at Receiving
Department of plant Science and Crop Protection participates during CAVS Fun Day on 29th January 2016.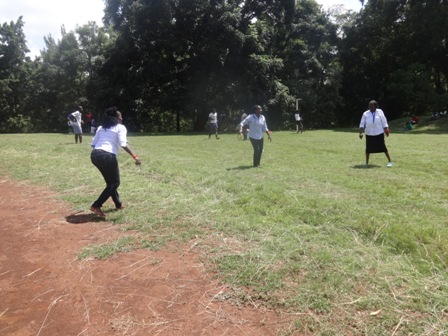 Having fun as one CAVS family of many departments, Plant Scinece and Crop Protection Department being part of this happy moments.