Academic Visit by Kabete National Polytechnic Students
Handing over of MLND Project Vihicle by GM officer to Dr Miano, MLND Project PI and Mutungi Transport Officer0204
A vist by St. Lucia Secondary School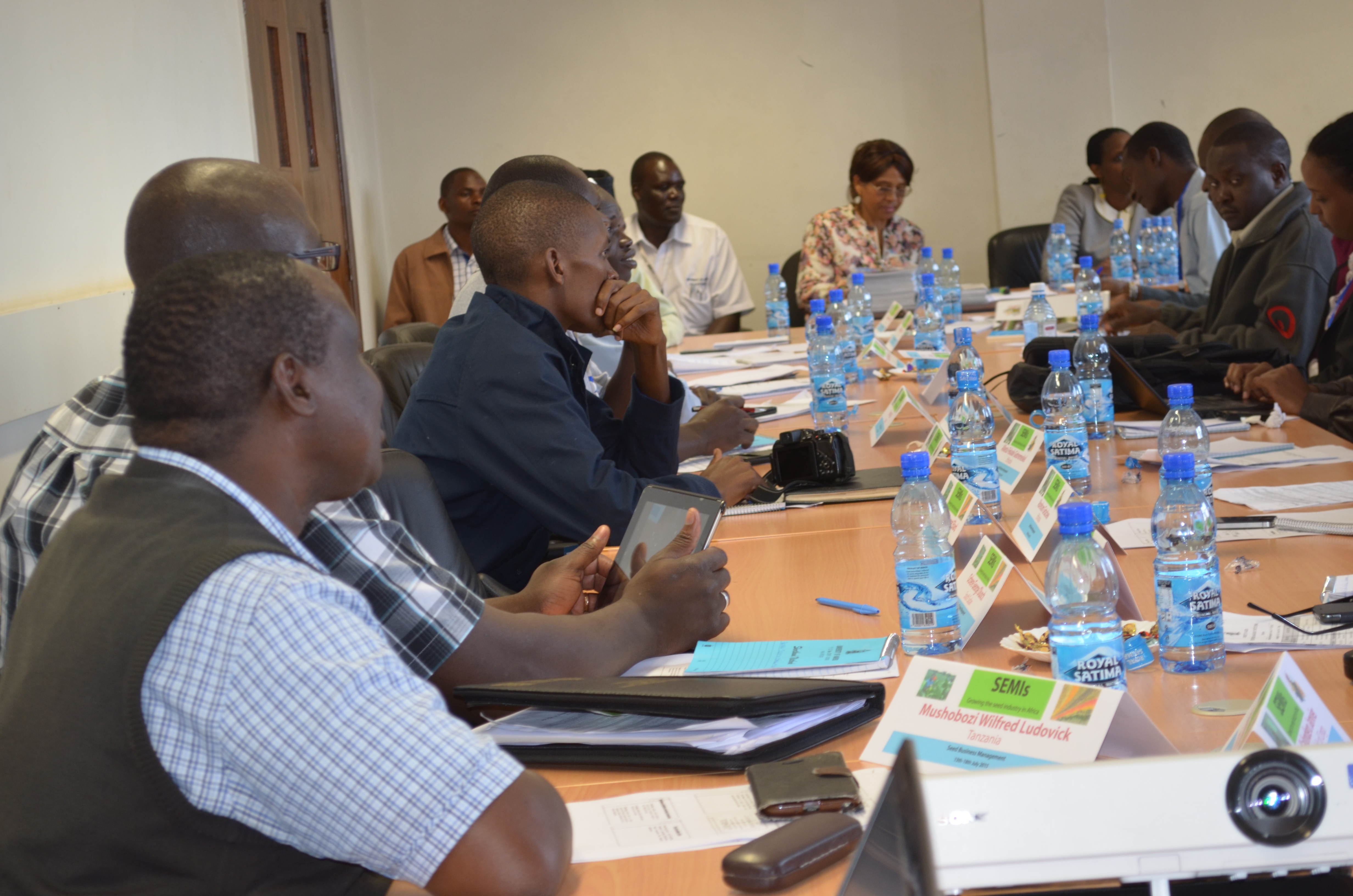 Department of Plant Science and Crop Protection Welfare Party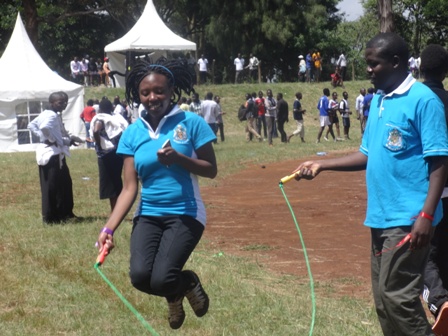 sensory tasting of mangoes
Official Inauguration of SEMIs
Read more...
PRISE INCEPTION WORKSHOP GROUP Photo
Official Opening Ceremony of 1st Africa-wide Postharvest Food Loss Reduction Conference & Exhibition
Read more...
MANGO PROCESSING CONSULTATIVE WORKSHOP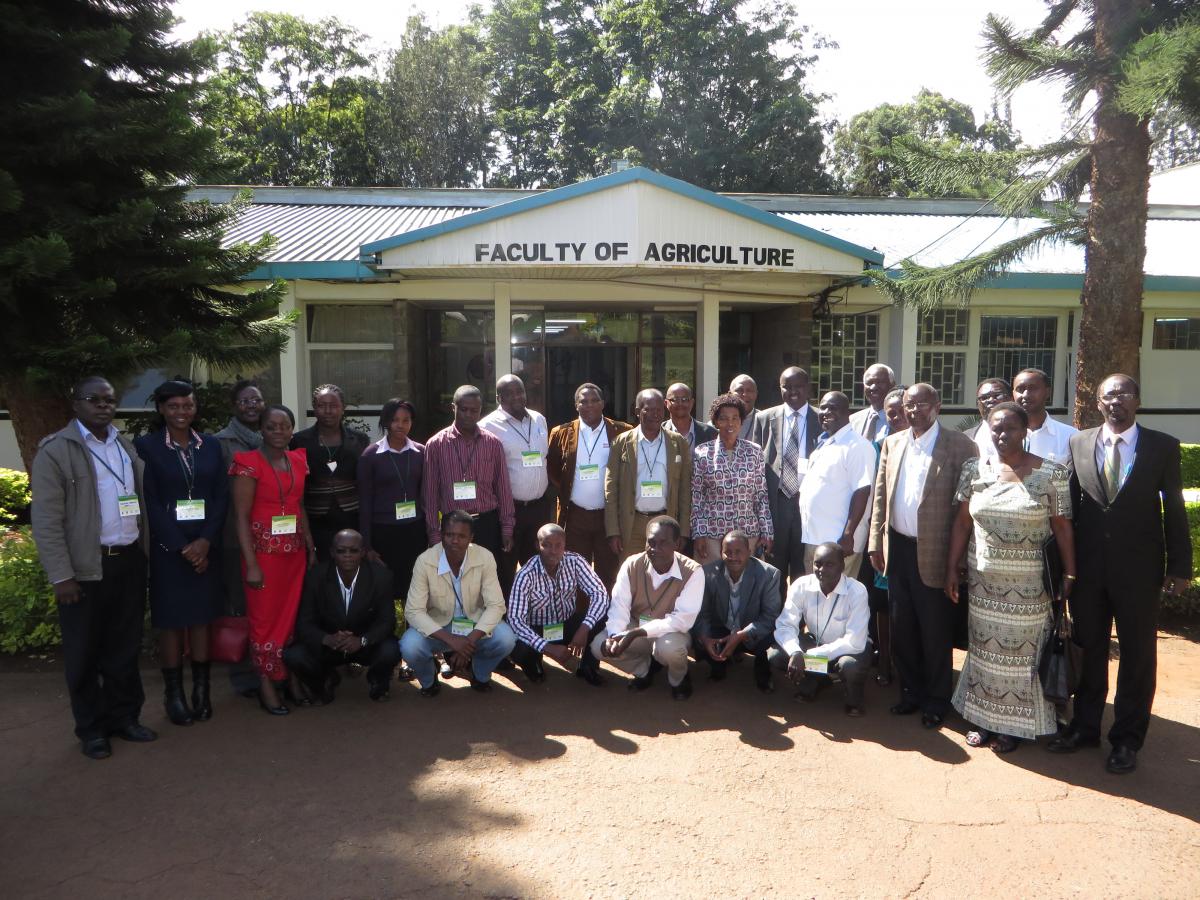 The 'Mango Processing Consultative Workshop' was held at the college of agriculture and veterinary sciences on 5th June, 2015. The workshop theme was
Innovative Quality Processed Mango Products for Reduced Postharvest Losses, Better Market Access and Improved Profits'. The workshop is one of the dissemination activities under the fruit value chain project titled 'Improving incomes for mango and passion fruit farmers and other value chain actors through enhanced commercialization of superior varieties, post-harvest technologies, value addition and utilization of mango and passion fruit products and by products' which is funded by the world bank under the Kenya Agricultural Productivity and Agribusiness Project (KAPAP).
The partners in the project include University of Nairobi (UON); Kenya Agricultural and Livestock Research Organization (KALRO); Jomo Kenyatta University of Agriculture and Technology (JKUAT); Kamurugu Agricultural Development Initiative (KADI) and Kenyatta University. The workshop which was organized and convened by Dr. Jane Ambuko, (the UON partner in the project) was attended by some of the partners and other stakeholders in the mango value chain. The other stakeholders in attendance included: Kenya Bureau of Standards (KEBS);Technoserve; Horticultural Crops Directorate (HCD);Azuri Health Ltd, Find Us in Africa Ltd, Kenya Industrial Research and Development Institute (KIRDI), DK Engineering Ltd. Some of the research findings on mango processing were presented. Additionally there were presentations from other invited speakers from JKUAT, KEBS, Technoserve, Find us in Africa, Azuri Health and KADI. There were fruitful discussions on important actions to be undertaken to ensure high quality processed mango products. The deliberations of the workshop will be shared with the relevant stakeholders with the aim of actualizing the proposals made during the workshop.See full report
Pictures of the Event (DO NOT USE):