Presence of Loresho Primary and Secondary during Fruits Tree Planting at CAVS Field Station
Chairman of the University Council Dr. Farah speaks during SeMIs Inauguration
Prof. Kimenju Dean Faculty of Agriculture at the 55th graduation ceremony
Prof John Nderitu and colleagues attending a workshop at The Nairobi National Museum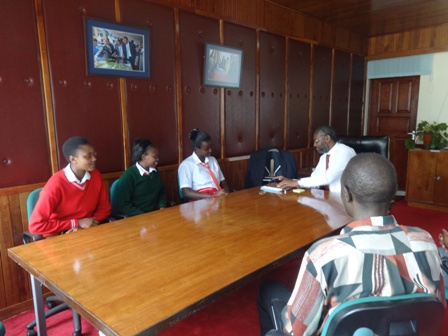 Principal CAVS welcome Gatugi Girls during their visit
Principal CAVS speaks to Gatugi Girls Sec. during their visit
Prof.Kiama the principal CAVS welcomes Gatugi Girls Sec. School.
LAUNCH OF OPEN DISTANCE LEARNING MASTER OF SCIENCE AGRONOMY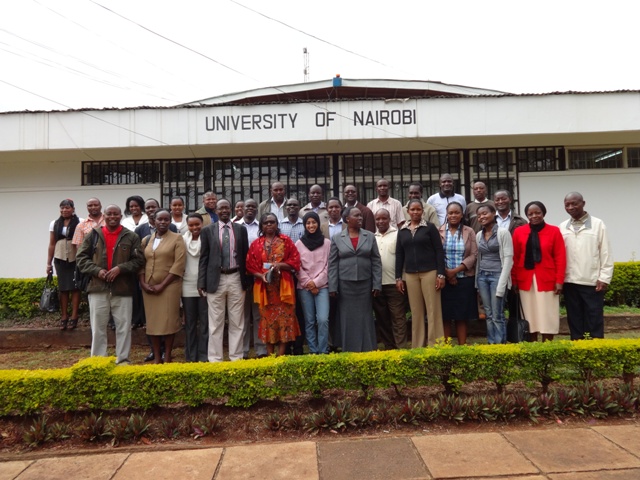 The Department of Plant Science and Crop Protection has today, the 19th September 2013 launched the Master of Science in Agronomy Open Distance Learning Programme (ODL). This is a major milestone for the department and the Faculty of Agriculture. Master of Science in Agronomy ODL mode is the fourth post graduate programme the department has rolled out in a span of four years.
This mode of delivery was pioneered by Master of Science in Crop Protection which has so far attracted more than fifty students. Master of Science Horticulture, Agricultural Resource Management and now Agronomy are offered in both fulltime and ODL modes. Among other advantages to this mode of deliver is its flexibility.