Presence of Loresho Primary and Secondary during Fruits Tree Planting at CAVS Field Station
Chairman of the University Council Dr. Farah speaks during SeMIs Inauguration
Prof. Kimenju Dean Faculty of Agriculture at the 55th graduation ceremony
Prof John Nderitu and colleagues attending a workshop at The Nairobi National Museum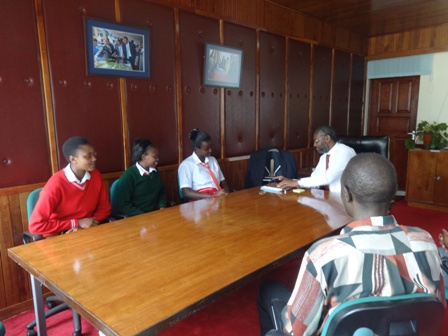 Principal CAVS welcome Gatugi Girls during their visit
Principal CAVS speaks to Gatugi Girls Sec. during their visit
Prof.Kiama the principal CAVS welcomes Gatugi Girls Sec. School.
St. Lucia visits departmental machinery section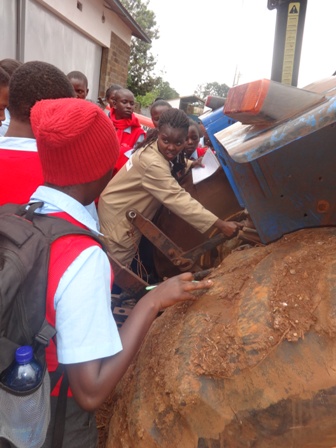 St. Lucia secondary school pupils form Makueni County visits the departmental machinery section to learn more about the vihicle powered machines used in Crop Production. They familiarized themselves with different machines used for primary cultivation and also secondary cultivation.