Introduction
Plant Pathology Unit aims to protect plants against bacteria, fungi, viruses and
nematodes, thereby enhancing plant health and productivity. The Unit offers M.Sc.Plant Pathology and plays a critical role in MSc Crop Protection. Members of the Unit are active researchers. Some of the research conducted in the Unit include: management of cereal mytocotoxins, viruses in root crops, nematodes in horticultural crops and molecular disease diagnostics. The Unit offers consultancy services in Disease diagnostics.
Career opportunities exist in agricultural research institution, agricultural firms, environmental firms,  agricultural extension service, agricultural and environmental consultancy services institutions, agrochemical firms, tertiary institutions and agribusiness.
Brief History
Plant Pathology as a subject has been taught since the start of BSc Agriculture Degree program in 1970. The pioneers  who taught the various courses in this thematic areas included Prof. D. M. Mukunya, Prof. E. Gathuru and Dr. P. Sigh. There were supported by visiting Lecturers to be able to deliver the various courses. In particular, Nematology course was taught for many years by visiting Professor from Nigeria.
Later, these visionary pioneers initiated an MSc in Plant Pathology which was later senate approved and launched in 1977. The aim was to train personnel for the Ministry of agriculture and other associated Institutions. Thus, the pioneer students were drawn from the Ministry of Agriculture and afew limited chances were availed to students from neighboring countries. It was at this time that a fresh graduate of 1977 graduating class was admitted into this program but under staff development. This student was Dr. Robin Buruchara who was further retained and sponsored for PhD. He undertook his PhD research work in CIAT, Cali, Colombia but graduated from University of Nairobi as the first PhD graduate in Plant Pathology in UoN. He later resigned and joined CIAT and is currently the CIAT Regional Director in Africa. Prof. E. Mutitu, Director BPS was also a pioneer MSc Plant Pathology student in the class of 1977.
MSc  Plant Pathology course was mounted on a two interval. Thus, the second group of students in this degree program were admitted in 1979. Prof. A. W. Mwang'ombe, Principal, CAVS was amongst the students admitted in this program in 1979. She proceeded for her PhD in Plant Pathology  in 1984 in Imperial College of Science, Technology and Medicine, University of London under the Commonwealth Scholarship program. She joined this the Department in February 1988 after attaining her PhD.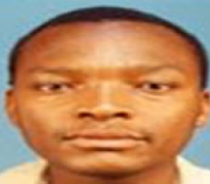 I obtained my PhD degree in Plant Pathology in 2008 from the University of Nairobi. I have been involved in teaching, research and outreach activities in crop protection. I am currently the head of the Plant Pathology Unit of the Department. Read more about Dr. Maina Muiru.
Dr. Maina Muiru, PhD(UoN), MSc(UoN), BSc(UoN)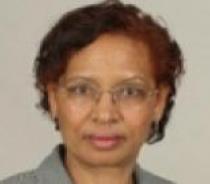 Agnes Mwang'ombe is a full professor of plant pathology and currently a Principal, at the College of Agriculture and Veterinary Sciences, at the University of Nairobi, Kenya from 2005. She has served as Dean of the Faculty of Agriculture. Read More.
View Prof. Mwang'ombe's Profile and Curriculum Vit
Prof. Agnes Mwang'ombe, Phd (Imperial College), MSc (UoN) BSc (UoN)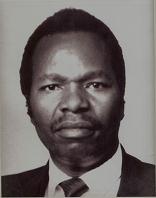 Prof. Mukunya holds a Bsc. (Hon) from Pomona College (1968), M.Sc. (Agric.) from Cornell University (1970) and a Ph.D. from Cornell University (1972).
Currently, Prof. Mukunya is a full professor in Plant Pathology in the Department of Plant Science and Crop Protection, University of Nairobi. He is an accomplished scientist who has a wide experience and varied skills in his profession. Read  more
Prof. Daniel Mukunya, Phd (Panoma) MSc (cornell) BSc (cornell)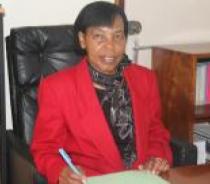 Prof. Eunice Mutitu is a full professor of the Department of Plant Science and Crop Protection and is currently the Director of Board of Post graduate Studies of the University of Nairobi. She previously served as the Chairman of the Faculty of Agriculture Post graduate studies committee and the founding Chairman of the Department of Crop Protection. She has served the University of Nairobi for several years where she is an active member of staff Read more
Prof. Eunice Mutitu, Phd (UoN) MSc (UoN) BSc (UoN)
Prof Kimenju holds a Ph.D Crop Protection (1998), M.Sc. Plant Pathology (1991) and   B.Sc. Agriculture (1987) from the University of Nairobi. Prof. Kimenju is an Associate Professor of Nematology in the Department of Plant Science and Crop Protection having joined risen in the ranks since joining the University as a Graduate Assistant in 1991 Read more
Prof. John Kimenju, PhD (UoN) MSc (UoN) BSc (UoN)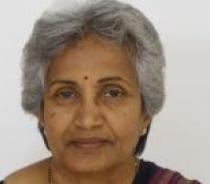 Prof. Rama D. Narla has been an academic member of staff for the last twenty six years in the Department of plan Science and Crop Protection. Dr. Narla holds a PhD in Microbiology from Osmania University, Hyderabad, India and an MSc in Mycology and Plant Pathology from Barnaras Hindu University and BSc in Agriculture from Andhra Pradesh Agricultural University in India.
Since joining the University in 1989, Prof. Narla has actively engaged in research, student training and outreach in key areas of Plant Pathology, Virology and general crop protection.Read more
Prof. R.D. Narla, Ph.D (Osmania University) M.Sc.(Banaras Hindu University);B.Sc (AP Agric University)
Prof. James W. Muthomi is a senior lecturer and plant pathologist in the Department of Plant Science and Crop Protection, Faculty of Agriculture, University of Nairobi, Kenya. He has 18 years research and teaching experience at the University of Nairobi.  Currently, he is the head of Crop Protection section and coordinator of Open and Distance Learning MSc Crop Protection in the Department of Plant Science and Crop Protection. Research interests include management of mycotoxins in cereals, legume diseases and plant disease management Read more
Prof. James W. Muthomi, Phd (UoN) MSc (UoN) BSc (UoN)
Prof. Douglas Watuku Miano, born May 1970, studied Agriculture at the University of Nairobi (1991-1995), Nairobi, Kenya and earned a M.Sc. in Plant Pathology at the College of Agriculture and Veterinary Sciences, University of Nairobi (1997-1999) and a Ph.D in Plant Virology from Louisiana State University, USA (2008).He is a Lecturer at the Department of Plant Science and Crop Protection, Faculty of Agriculture, University of Nairobi (UON), in Nairobi, Kenya. Before Joining UON, Dr. Miano worked as a Senior Research Officer at the Kenya Agricultural Research Institute's (KARI) Biotechnology Center situated atthe National Agricultural Research Laboratories (NARL) campus in Nairobi, where he was the program.Read more
Dr. Douglas Watuku Miano, Phd (Louisiana State) MSc (UoN) BSc (UoN)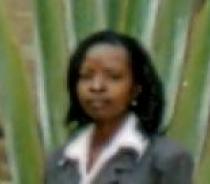 Nancy M. Mvungu Technologist, Department of Plant Science and Crop Protection, College of Agriculture and Veterinary Sciences, University of Nairobi, Kenya.Nancy M. Mvungu is a  Technologist (ABC), in the Department of Plant Science and Crop Protection, College of Agriculture and Veterinary Sciences, University of Nairobi, Kenya. She  holds a Diploma in Applied Biology from the Kenya Polytechnic (now Technical University of Kenya).Read more
Ms. Nancy Mvungu,Diploma in Applied Biology,Kenya Polytechnic University college
Sicily Wambui Nyaga/ Technologist, Department of Plant Science and Crop Protection, College of Agriculture and Veterinary Sciences, University of Nairobi, Kenya. Sicily Wambui  Nyaga is a Technologist, in the Department of Plant Science and Crop Protection, College of Agriculture and Veterinary Sciences, University of Nairobi, Kenya. She holds a Diploma in Applied Biology from the Rift Valley Technical Training Institute. Her duties include preparation of weed science read more
Ms Cisily Nyaga,Diploma in Applied Biology,(Rift Valley Technical Training Institute)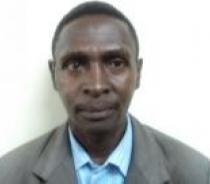 Dickson N. Mathenge/Assistant Technologist, Department of Plant Science and Crop Protection, College of Agriculture and Veterinary Sciences, University of Nairobi, Kenya. Dickson N. Mathenge  is a Technologist Assistant, in the Department of Plant Science and Crop Protection, College of Agriculture and Veterinary Sciences, University of Nairobi, Kenya. His area of expertise is practicals in Plant Pathology (Mycology and Bacteriology). His duties include preparation of plant pathology practicals for students assisting students in their research projects and preparation of fungal and bacterial cultures. He has attended several training courses read more
Mr. Dickson Mathenge
Diploma in Crop Protection(UoN)