Introduction
Agronomy Unit deals with teaching, research and outreach in field crops management, crop nutrient and water management, cropping systems, agro-forestry, conservation agriculture and physiology and management of abiotic stresses. The Unit offers M.Sc. and PhD programmes in Agronomy. Some of the research areas include plant and nutrient management in dry beans, integrated snap bean crop management, conservation agriculture in legumes and maize, micronutrient density management in vegetables, drought stress mechanisms and management in dry bean and millet, cassava agronomy, and nitrogen fixation in legumes.
Career opportunities exist in agricultural research institution, agricultural firms, environmental firms, agricultural firms, agricultural extension service, agricultural and environmental consultancy services institutions, agrochemical firms, tertiary institutions and agribusiness.
Brief history
Agronomy has been taught in the University of Nairobi since 1970 when the Faculty of Agriculture started the B.Sc. Agriculture programme. The pioneer lecturers included Prof. Van Eijnatten, Prof. A.M.Gurnah, Prof. N.M. Fisher and Prof. D.N. Ngugi. The second to third cohort of Lecturers included Prof. D.S.O Osiru, Prof. J.O. Nyabundi, Prof. Basiime and Prof. L.S.M. Akundabweni. M.Sc. Agronomy is one of the pioneer postgraduate programmes in the Department of Plant Science and Crop Protection. The curriculum for this programme was developed and approved by the University of Nairobi Senate in 1974. M.Sc. Agronomy graduated its pioneer students in 1977. Among the early graduates of this programme are Prof. J.O. Nyabundi, former Managing Director of Chemelil Sugar Company and current Acting Deputy Vice Chancellor- Administration and Finance (Maseno University), who completed in 1980. Prof. Solomon Shibairo (Dean, Faculty of Agriculture) and Dr. G.N. Chemining'wa, the current Chairman of the Department of Plant Science and Crop Protection, are among the graduates of the M.Sc. Agronomy programme. The M.Sc. Agronomy used to train students specializing in horticulture till the late 1980s when M.Sc. Horticulture programme was introduced in the Department. It also produced the pioneer weed science specialists in Kenya till 1995 when the weed science discipline was moved to the former Crop Protection Department. The MSc Agronomy programme has a strong environmental agronomy component with courses such as remote sensing, agroecosystem analysis, forage science, agrometeorology and climate change on offer.
Agronomy lecturers provide service to all the eight undergraduate programmes in the Faculty of Agriculture through courses such as introduction to plant physiology, principles of crop production and field crops.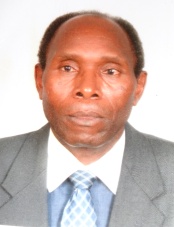 Dr.Kinama is a Senior Lecturer Agrometeorologist and head of Agronomy in the department of Plant science and Crop protection. He is currently college representative to the university exhibition committee, he is the chairman of the exhibition and shows at the Faculty of Agriculture which is responsible for showcasing College of Agriculture and Veterinary Sciences (CAVS) academic programs innovations and outreach to key stakeholders in the agricultural sector. Read more
PhD(UoN) MSc(University of E.Angalia)
BSc(UoN)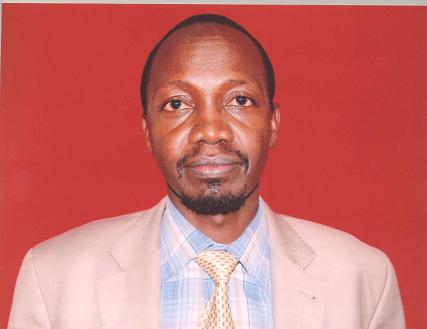 I am an agricultural scientist specialized in agronomy with special focus on integrated crop management. I am currently a Senior Lecturer Department of Plant Science and Crop Protection and Dean of Students, Faculty of Agriculture, CAVS, University of  Nairobi. I hold a PhD in Plant Science (University of Manitoba, Canada), M.Sc. Agronomy (University of Nairobi), B.Sc. Agriculture at First Class Honours (University of Nairobi) and Postgraduate Diploma in Integrated Agricultural Research for Development (ICRA, The Netherlands) read more
Prof. George Chemining'wa, PhD (University of manitoba) Msc (UoN) BSc(UoN)
Prof. Akundabweni has over 30 years experience in the field of management. Levi has a long experience in smallholder production, practices, outreach and rural agricultural development. He is skilled in Instrument-based research to detect pre-breeding/agronomic useful agro-biodiversity with various tools including: Energy Dispersive X-ray Fluorescence (XRF) analysis, Near Infra Red Spectroscopy; Chlorophyll Fluorescence Analysis; Polymerase Chain Reaction (PCR) and Restriction Fragment Length Polymorphism (RFLP) and Cellulose Solution Digestion Procedure for estimating forage digestibility quality. He has widely published in his area of expertise.Read more
Prof. Levi Akundabweni PhD (South Dakota), M.Sc., B.Sc. (Minnesota)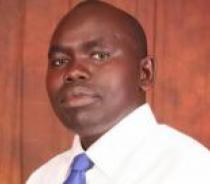 I am a career Biologist specialized in Plant Taxonomy, Ethnobotany, Agricultural Botany, Pasture/Fodder Agronomy and Environmental Botany; with intrinsic interests in promoting environmental conservation and management practices. I routinely engage my learning and working experience in traditional plant uses, forest ecology and weed science in the management of plant voucher collections from diverse geographical localities with the ultimate goal of conservation and protection.
Currently am the Chief Technologist, Department of Plant Science and Crop Protection, College of Agriculture and Veterinary Sciences, University of Nairobi, Kenya.read more
Chebii Kibet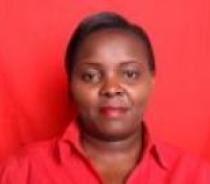 I am a biologist, with specialty in Botany, Genetics, Plant / Crop Physiology, Pasture & Fodder and Agronomic practices in agriculture, with interest in promoting Entrepreneurship in Agriculture towards Sustainable Food Safety, Nutrition and Security. My routine engagement being studying the plant structure / anatomy, mitotic and meiotic cell processes  in plants, weed science, seeds and fertilizer rating as well as testing moisture content in plants and soil. Currently am a Senior Laboratory Technologist and Departmental Web Champion, in the Department of Plant Science and Crop Protection, (CAVS), University of Nairobi, Kenya read more
Ms. Catherine Mueni
Msc. Agribusiness Management & Trade (KU)-On-Going, Bsc. Microbiology & Biotechnology (UoN), Dip Applied Biology (Kenya Polytechnic)