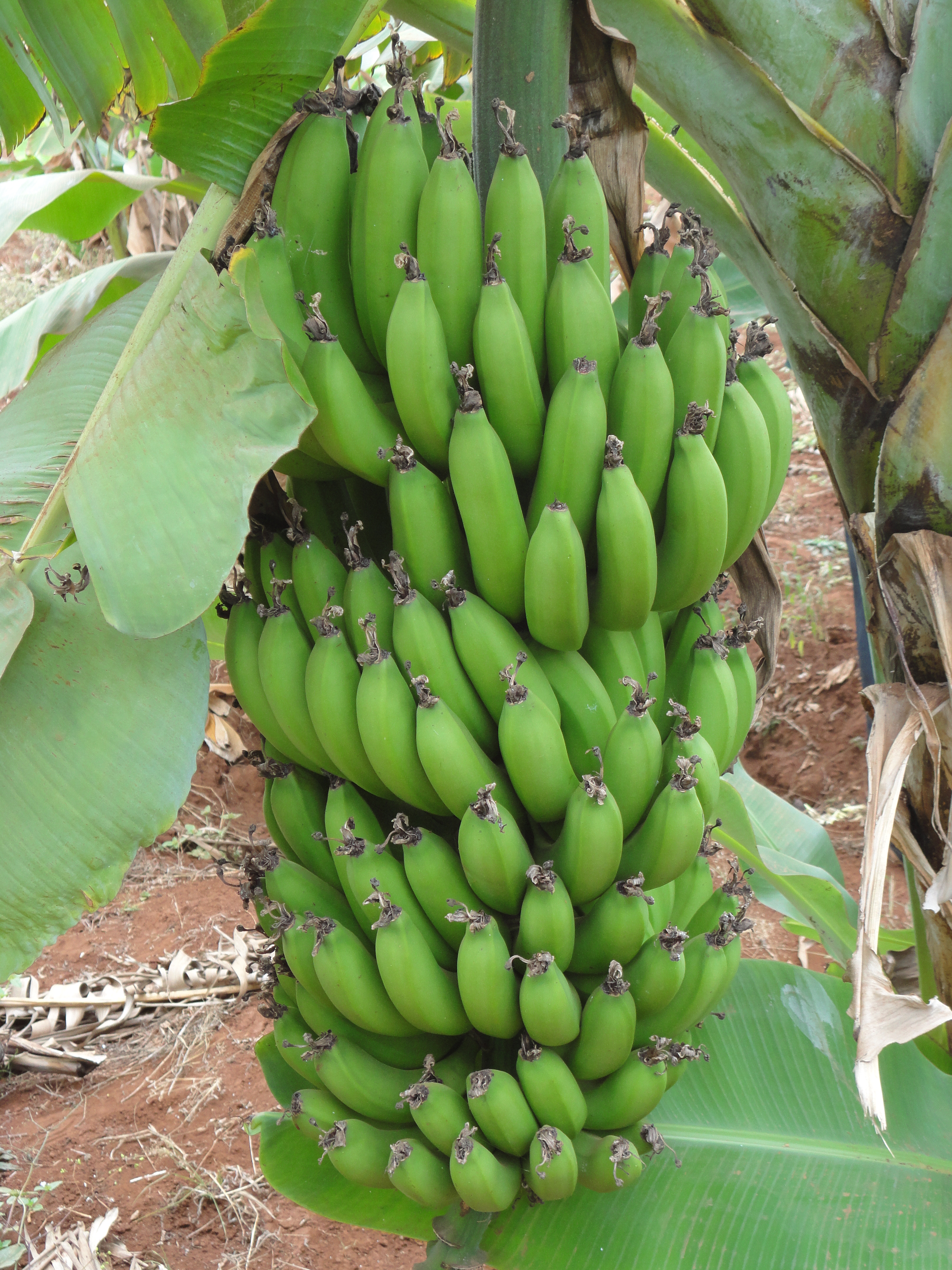 Introduction
Horticulture Unit deals with teaching, research and outreach in pre-harvest, harvest and post harvest management of vegetable, fruit and ornamental crops, landscape management and horticultural crop physiology.  The Unit hosts B.Sc. Horticulture, M.Sc. Horticulture and PhD Horticulture. It offers consultancy services in horticultural crops establishment and management. Some of the research conducted in the unit includes:
postharvest physiology and technology of  indigenous vegetables, mango, avocado, passion fruits and cut flowers, potato management; diversity/management of Cleome, cowpea and tomato; greenhouse production.
Career opportunities exist in agricultural research institution, agricultural firms, environmental firms, agricultural firms, agricultural extension service, agricultural and environmental consultancy services institutions, tertiary institutions and agribusiness.
Brief history
Horticulture as a discipline has been part of B.Sc. programme in the Faculty of Agriculture since its inception in 1970. One of the pioneer lecturers who taught the horticulture courses was Prof. Kimani Waithaka who later became the Chairman of the then Department of Crop Science and subsequently the Dean of the Faculty of Agriculture. Prof. Waithaka was a pioneer biotechnology specialist in Kenya who trained the first cohort of tissue culture specialists in the country who later scaled up and out TC technology in Kenya and the region.  Until the late 1980s post-graduate training in horticulture was carried out under the M.Sc. Agronomy program which was approved by senate and implemented in 1974. In 1988, M.Sc. Horticulture program was initiated and has since trained key personnel for the Ministry of Agriculture, Universities, research institutions, public regulatory organizations and the private sector. The M.Sc. Horticulture program in the Department of Plant Science and Crop Protection is offered in full time and part time mode.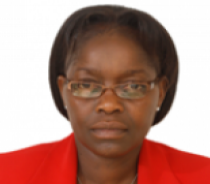 I am a lecturer in the department of Plant Science and Crop Protection, a position I have held since October 2008. As part of my responsibilities and duties in the department, I have been involved in teaching, research and outreach activities in Horticulture, which is my area of specialization. I am currently the head of the Horticulture unit of the department. I have also held other positions of responsibility in the department including coordination of examinations, coordination of students' research projects and the Msc Horticulture (ODEL) Program read more
Prof.Lukachi Jane Ambuko,PhD (Tsukuba University -Japan) Msc (UoN) BSc(UoN)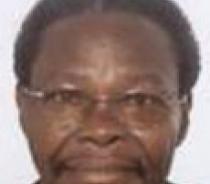 Prof. Kimani Waithaka is a Kenyan National, educated in the United States of America at the University of Wisconsin, Madison. Majoring in Horticulture, he graduated with a PhD in 1976. Currently, Prof. Kimani Waithaka is a Full Professor teaching Horticulture and Biotechnology in both undergraduate and postgraduate programs.
He has supervised over fourty (40) postgraduate students in areas of plant physiology, horticulture and biotechnology.Read more
Prof. Kimani Waithaka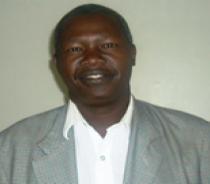 Prof.  Richard Ombui Nyankanga is a senior lecturer in the department of plant science and crop.
He is a horticulturalist by training with Bsc in Horticulture from Egerton University Msc and
PhD in horticulture from Cornell University U.S.A .He is currently serving as a manager field
station. Read more
Prof.  Richard Ombui Nyankanga, PhD(Cornell),Msc (Cornell) BSc (Egerton)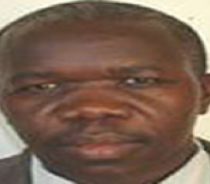 Holds a PhD in Plant Science (British Columbia), M.Sc.Agronomy (UoN) and B.Sc.Agriculture (UoN). He is the serving Dean of Faculty of Agriculture, UoN. He coordinates teaching, research, outreach and income generating activities in the Faculty. Currently coordinating regional RUFORUM programmes at UON, coordinated and managed several multiinstitutional projects, collaborated on Prepare PhD project supported by ACP-EDULINK. He has taught courses in agronomy, horticulture, postharvest and seed science and technology at Masters and undergraduate levels.Read more
Prof. Shibairo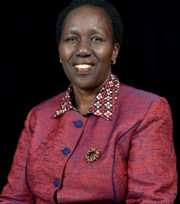 I am a Horticulturalist, Senior Lecturer and Currently the Chairman Department of Plant Science and Crop Protection, at the University of Nairobi,  with over 30 years experience in the Agriculture sector. I obtained my PhD in Horticulture from the University of Guelph in Canada and MSc. in Agronomy and BSc. Agriculture from the University of Nairobi. My research and outreach work cover most areas of Horticulture and more so Floriculture, from policy to programming and the entire value chain of several commodities. Some of these include: Development of tissue culture protocols for several economically important floriculture and fruit crops; optimizing the agronomic and pest control practices of fruits, vegetables and flower crops, reducing postharvest loses of horticultural crops (cut-flowers, fruits and vegetables); gender mainstreaming in policy and programming just t o name a few. I have also published widely in refereed journal and conferencesRead more
Prof. Margret Jesang Hutchinson,PhD (Guelph) MSc (UoN) BSc (UoN)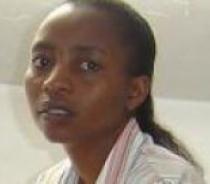 Prof. Cecilia Moraa Onyango is a Lecturer, Department of Plant Science and Crop Protection, University of Nairobi since 2010. She joined the University of Nairobi in 2001 as an Assistant Lecturer.
Prof. Onyango earned her PhD (Horticulture) from Wageningen University in 2010, MSc. Horticulture (2000) and BSc. Agriculture (1996) both from the University of Nairobi.While in the department, her key responsibilities and achievements include:Read more
Prof. Cecilia Moraa Onyango,PhD(Wageningen) MSc(UoN)BSc(UoN)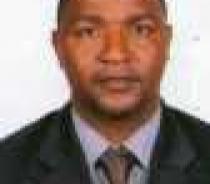 Nicodemus Ndawa Musembi is a Kenyan National and currently a member of teaching staff at the Department of Plant Science and Crop Protection, University of Nairobi. He has wide experience on methyl bromide and its alternatives, which he acquired when he was one (Horticultural Specialist) of the National MB phase-out team members , under a UNDP/GTZ/GoK Methyl Bromide Alternatives Project, funded by the Multilateral Fund.Read more
Mr. Nicodemus Musembi, MSc. (UoN) Bsc(UoN)
Sicily Muchira/ Senior Technologist, Department of Plant Science and Crop Protection, College of Agriculture and Veterinary Sciences, University of Nairobi, Kenya read more
Sicily Muchira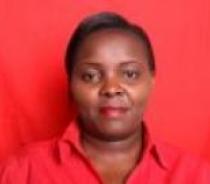 I am a biologist, with specialty in Botany, Genetics, Plant / Crop Physiology, Vegetable production and Plant propagation practices in agriculture, with interest in promoting Entrepreneurship in Horticulture towards Sustainable Food Safety, Nutrition and Security. My routine engagement being studying the plant structure / anatomy, mitotic and meiotic cell processes  in plants, weed science, seeds and fertilizer rating as well as testing moisture content in plants and soil. Currently am a Senior Laboratory Technologist and Departmental Web Champion, in the Department of Plant Science and Crop Protection, (CAVS), University of Nairobi, Kenya Read more
Mrs. Catherine Mueni
Msc.Agribusiness Management & Trade (KU)-On-Going, Bsc. Microbiology & Biotechnology (UoN), Dip Applied Biology (Kenya Polytechnic)