Degree Programme
Master of Science in Crop Protection
Research Topic:
Diversity and performance of egg parasitoids occurring on fall armyworm (Spodoptera frugiperda)on maize in Kenya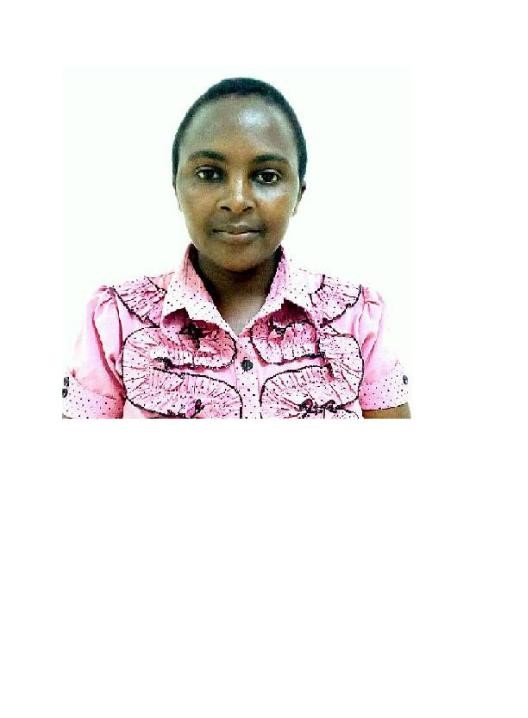 Biography
Mercy  Jemutai  Kibii  works  at  the  International  Centre  of  Insect Physiology and Ecology (ICIPE) as a Research Assistant. Recently, Mercy graduated from the University of Nairobi with a Master's degree
in  Crop  Protection.  Prior  to  joining  University  of  Nairobi,  Mercy received   her   undergraduate   degree   (Bachelor   of   Science   in Zoology/Botany) at the University of Eldoret and a Diploma course in
Applied Biology at the Rift Valley Technical Training Institute.  Mercy sat for her O level examinations in the year 2004 at Kaptagat Girls' High School. Mercy is a crop protectionist by profession and her research interest is in
the development of integrated pest management strategies which are sustainable, affordable and safe to humans and the environment. During her free time Mercy likes adventure and reading journals and books.
Abstract
Fall  armyworm,  (Spodoptera  frugiperda)  is  a  polyphagous  pest challenging maize production in Africa. A survey was conducted in different agro ecological zones of Kenya to catalogue the parasitoids
attacking FAW eggs in maize crop. The survey was carried out in five counties namely, Kilifi, Kwale, Taita Taveta (low altitude), Makueni (mid  altitude) and Kirinyaga (high  altitude) in  the  year 2018.  Fall
armyworm egg masses were collected from the field, incubated in the laboratory for parasitoid emergence and percent parasitism determined. Morphological and molecular identification of parasitoids was carried
out. Morphological characterization was done based on type of antennae while molecular characterization involved the use of LCO/HCO primers targeting CO1 gene region. Subsequently, performance of parasitoids on FAW egg density was assessed under laboratory conditions. FAW egg density (20,40 and 60) were exposed to an individual mated female parasitoid (T. remus or T. chilonis) for 24 hours. Percent parasitism,
FAW emergence, egg mortality and female progeny was determined.Trichogramma   chilonis   (Trichogrammatidae:   Hymenoptera)   and Telenomus  remus  (Platygastridae:  Hymenoptera)  were  the  key  egg
parasitoids  recovered.  Diversity  of  egg  parasitoids  and  percent parasitism were higher in mid and high altitudes than low altitude and it ranged from 4.4 to 13.2% for T. chilonis and 0 to 21.4% for T. remus,
with the latter being predominant. Percent parasitism, FAW emergence,egg mortality and sex ratio varied significantly per female parasitoid species with FAW egg densities offered. Under controlled conditions,
53 to 90% and 57 to 96% FAW eggs were either killed/parasitized by T.chilonis and T. remus respectively. Sex ratio (percent female progeny) varied  significantly  among  the  parasitoid  species  with  T.  remus
recording the highest (83.3%).
Key words: Telenomus, Trichogramma, egg density, parasitism,
factitious
Research Supervisors
Dr. Felister M. Mbute Nzuve (UON)
Dr. Samira Mohamed (ICIPE)
Dr. Subramanian Sevgan (ICIPE)